Sunday, September 17, 2023. 12:00 PM – NE Corner 53rd st and broadway, NYC.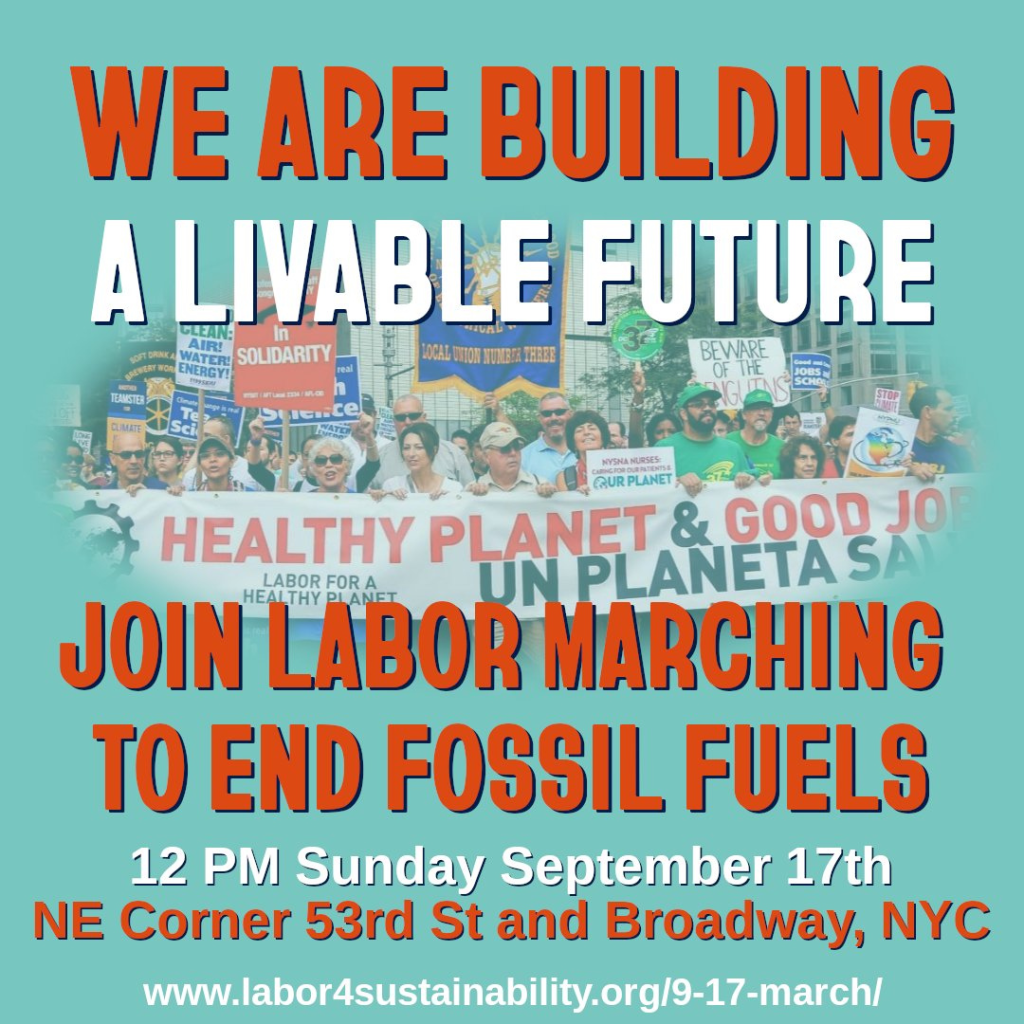 Join the Connecticut Roundtable on Climate and Jobs alongside the Action Network and other environmental justice advocates on September 17th in New York City as we march, rally, and protest to demand that President Biden take bold climate action. Biden must reject new fossil fuel projects, phase out fossil fuel production, and declare a climate emergency.
The march will start at 1 pm. We will gather at 56th Street and Broadway between 12 and 1 pm.
Use this link to join the march and get involved.
Sign up to join the bus from Hartford to NYC here.
Fill out the form on this page to join the march and get involved. After you sign up, an organizer or volunteer will be in touch to get you plugged in. More info and ways to get involved can be found at endfossilfuels.us.
*We recognize this mobilization is planned for the second day of Rosh Hashanah. There were a number of factors that led us to choose this date – including the UN Climate Summit scheduled for the week of Sept 18th -and we did not make this decision lightly. We deeply respect Jewish communities have different relationships with protest and social action during the High Holidays. We honor and affirm that many Jewish communities and organizations will be praying at this time and celebrate their observance.