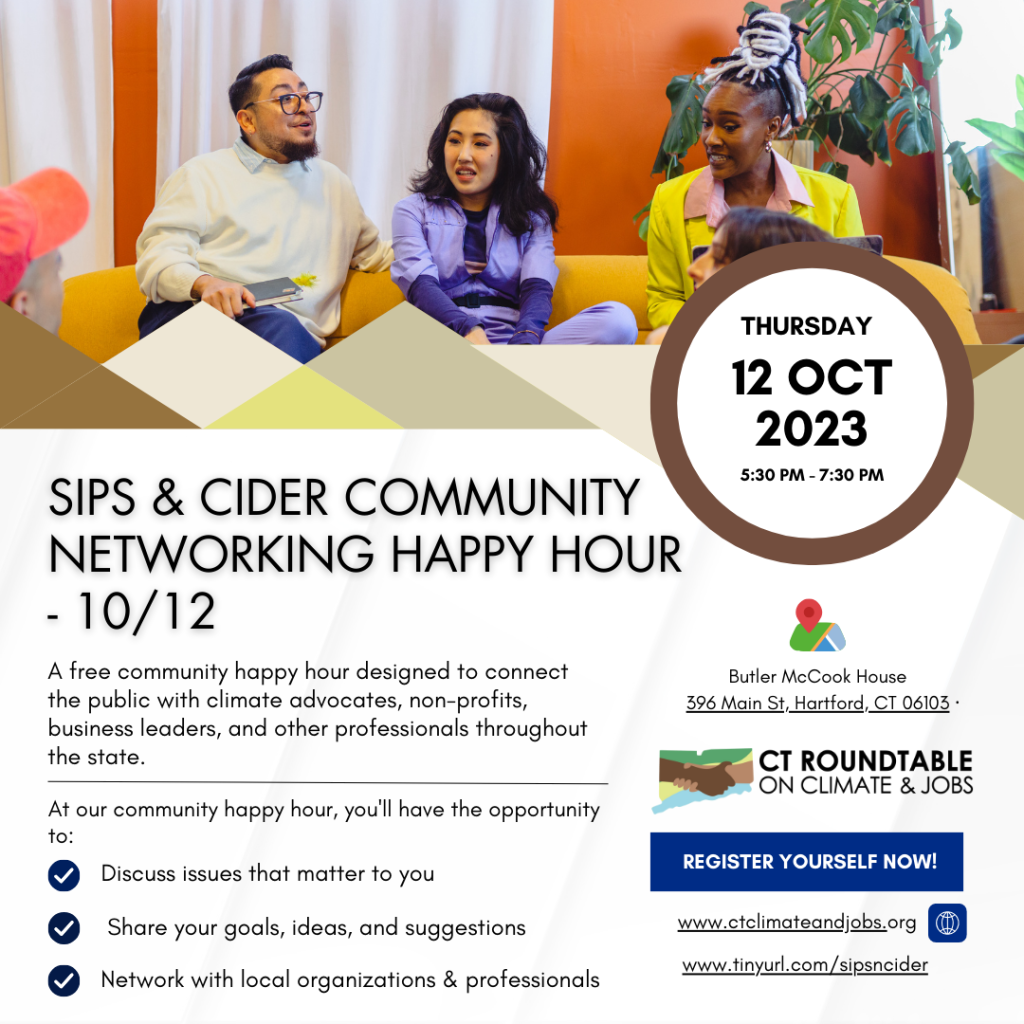 Thursday, October 12, 2023.
Join the Connecticut Roundtable On Climate And Jobs for another free community happy hour on Thursday, October 12, 2023, at the Butler McCook House & Garden located in downtown Hartford, CT.
This community happy hour is designed to connect the public with climate advocates, non-profits, business leaders, and other professionals throughout the state. Let's come together to meet new faces, share our professional journeys, and enjoy an evening of community. There will be wine and light refreshments served.
We kindly ask that you RSVP to this event by October 6th. We will also a offer free tour of Butler-Cook Museum during this event from 6:00 – 6:30 pm.
Costs: Free to the public. Donations encouraged.