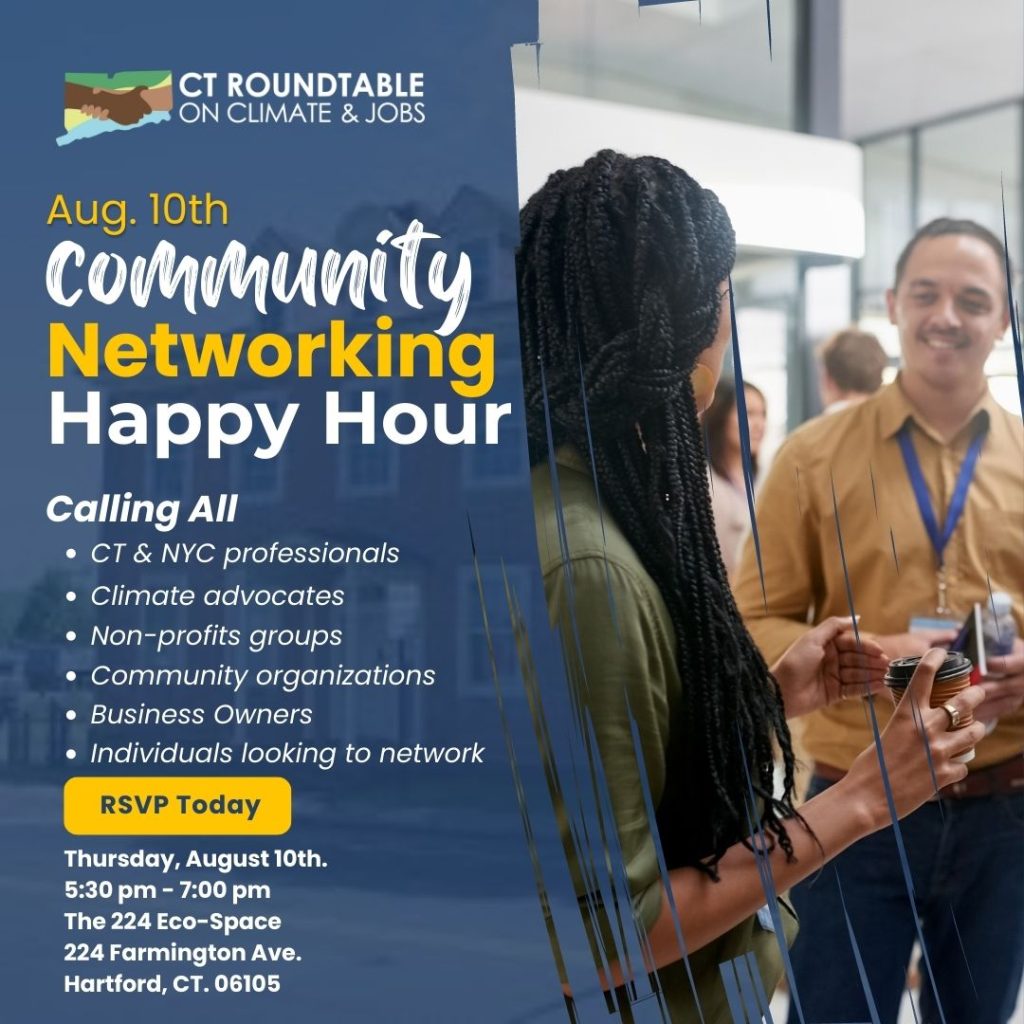 Join The Conversation
The Connecticut Roundtable On Climate And Jobs invites Connecticut residents and climate justice advocates to a free community happy hour on Thursday, August 10th at the 224 Eco Space in Hartford, CT from 5:30 pm – 7:00 pm.
Join the conversation on climate change in our state and network with the CRCJ team as well as other local organizations and environmental justice professionals. This community happy hour is designed to connect the public with climate groups, non-profits, business leaders, and other professionals throughout the state. Let's come together to meet new faces, share our environmental justice goals, and enjoy an evening of community.
There will be wine and light refreshments served. Registration ends on Friday, August 5, 2023. Please note that this is a free 21+ event, donations are welcome.