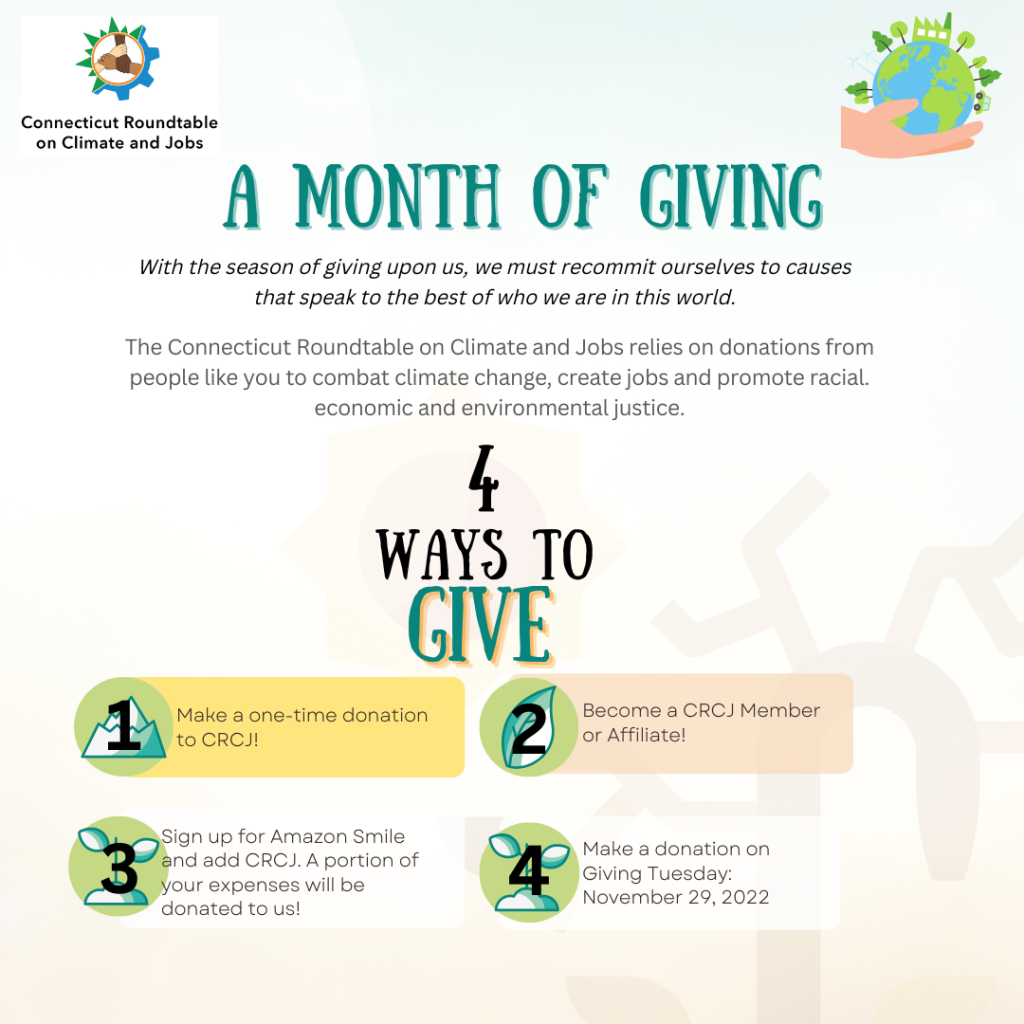 From CRCJ Executive Director, Aziz Dehkan:
As the Executive Director of the Connecticut Roundtable on Climate and Jobs, I am proud of the work we have done this year and excited about the work we will do in the coming year. We couldn't do it without you and your support of our efforts!
Today, I am happy to announce that in this season of giving, CRCJ's annual giving event is underway! This year, we are doing "A Month of Giving," allowing everyone a chance to choose how they will support the work of CRCJ!
There are four (4) ways to give this year:
How you choose to give is up to you!
We appreciate your support during "A Month of Giving" and throughout the entire year!